6 THINGS YOU CAN BUY ME
---
Lovely Day

Today was the best day I had in weeks.  The last weeks have been very stressful and I had a lot of work to do.
So I totally enjoyed this day. I met up with my mum in Soho where we  ate breakfast at Princi (Wardour Street). If you haven't been there yet you really should. Everything tastes so good and the location is fantastic. After that we  went to Portobello Road Market. They have great jewellery on fridays. We also went to Mulberry and I'm honestly thinking about buying the alexa bag. But I'm not sure about the colour. Black,leopard printed or brown? Right now I'd love to have the leopard printed one but I'm not sure if I'll still like it in 2 years or so?
---
CAMDEN
Now I'm on my way to meet up with the girls. They convinced me to go to Brick lane today. Even though I'm not really in the mood and would prefer to stay in bed and watch TV
.
But as soon as I see my girls I won't regret it!!
1. ?
2. Lykke Li myspace
3. http://trashpower.blogspot.com/
---
OH BALMAIN YOU STOLE MY HEART AGAIN

This is totally rad man!! I love every single piece of the Fall/Winter collection 2010. But why must Balmain be so bloody expensive?

---
Spring/Summer

Press the picture to view larger!

1. Balmain
2. Monki
3. Stella Mccartney
4. Mulberry
5. Topshop
6. Topshop
7. Elizabeth and James
8. Asos.com
9. Kings of Leon tee
10. Urban Outfitters
11. Current/Elliott jeans
12. Chanel Vintage
13. Chanel
14. Ray Ban


---
MIU MIU
The new Miu Miu shoes from spring 2010 are fantastic! I especially love them in pink! What do you think?


---
WISH LIST
1. Shorts : Stolen Girlfriend Club
2. Earrings: Fashionoloy.nl
3. Bag: Givenchy
4. Ring: YSL
5. Bag: Proenza Schouler
6. Vest: Balmain
7. Jacket: Balmain
8. T-Shirt: Balmain
9. Necklace: Vanessa Kandiyoti
10. Dress: F21
11. Top: Alexander Wang
12. Flats: Christian Louboutin
This is my wish list!!! What do you think?

---
PEACE OUT
1. A DREAM
2. AMLUL. LOVE THE TIGHTS

I'M ON MY WAY OUT WEARING A BLACK BASIC TEE DRESS, BLACK TIGHTS,  LEOPARD PRINTED VINTAGE COAT, BLACK ANKLE BOOTS, CHANEL BAG
PEACE OUT!
---
✝ ✝
I'm not religious at all but I've really gotten into cross necklaces, rings and earrings. If you would have told me about cross necklaces a year ago I probably would have said: JESUS no!!!

Picture 1 : yvanrodic (love his blog)
Picture 2: a marvellous necklace by Diego Percossi Papi
Picture 3: earrings by Mizuki

man i'm so happy it's friday! my week was stressful as hell! for that i'll go to portobello market tomorrow :)



---
Inspirations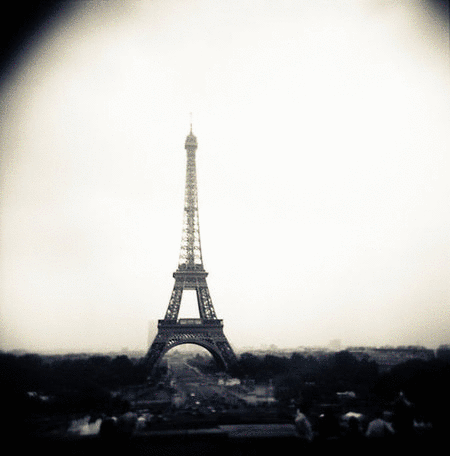 I found this website where you can create animations: http://gickr.com/ check it out!

I get in some kind of ,,arty mood'' when I look at those pictures above. They really inspire me. And maaan I want to spend some days in Paris. The last time I was there was 2008. I miss it! But I shouldn't complain! I mean I live in the best city ever. London really makes me happy!

---
Warhol

Andy warhol was THE leading figure in the visual art movement known as pop art!!!
He is my favorite! I mean he was a fucking genius!

Now I'll meet up with the girls. We will probably end up in a pub in Soho.

pictures:
http://www.myspace.com/andrew_warhol
---
Spring
I am so tired of this bloody weather. I really want spring. I think spring is the best season for fashion. It's not too cold nor too hot. Just perfect!!

picture: adorable chloe sevigny
---
Jameela Jamil
I love watching Jameela Jamil on T4. She always looks amazing and not to mention her hair!

pictures: twitter, google
---
2010
Happy New Year everybody!
New Year's Eve was literally crazy!

pictures:
1. Topshop heart tights, Forever21 ankle boots
2. Chanel bag


---
King
Christmas was brilliant! I got my beloved 2.55 chanel bag in black! Can't stop looking at it haha!
Now I'm on my way to Topshop to spend the money I got from my grandparents for christmas :)
Pictures:
1. Christian Louboutin shoes.
2. Balmain
3. YSL ring
4. Baby cat. Isn't it cute?
---
Jon Kortajarena
Hot!!!
---
A.R.C.H.I.T.E.C.T.U.R.E
The definition of architecture is:
(Latin "architectura", from the Greek "arkitekton", ὰρχιτεκτονική – arkhitektonike, from ὰρχι chief or leader and Τεκτονική builder or carpenter) is the art and science of designing buildings and other physical structures.



I think it's much more than that!!



I call architecture 'petrified music'. -Goethe



---
Chanel


Maaaaaan Chanel is genius! Look at those shoes! I mean how great can you be?





---
Viktor Vauthier
This is real art!

---
black and white black and white black and white
Tonight I'm going to a birthday party and after that we will continue to Fabric.
I'm going to wear a black bodycon dress, Topshop spike heels and my 2.55!Can't wait to dance!!!

Pictures: can't remember the sources
---